" We lose ourselves in the things we love. We find ourselves there, too."
Help support independent artists & film…
As an independent filmmaker/artist this project has been a labour of love. A self-funded project, that has now received attention from various television programmers and distribution networks. However, we deseparately need your support to complete this important film.
Funds collected through Go Fund Me; will pay for production; post-production and marketing of the film:
Production Location Fees & Permits:
Cinematography, Camera, Lights, Crew, Sound:
Period Costumes/Make-Up/Hair & Props:
Editing (Rough Cut/Pre-fine Cut):
Green Screen sessions:
Animation:
Marketing:
CLICK ON THE GO FUND ME BUTTON AND DONATE.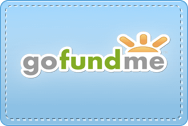 Thank you in advance for your support!
Cheers~
Barnard Jaffier
Director/Producer
"Rediscovering Kate Carew"
This content is restricted to site members. If you are an existing user, please login. New users may register below.